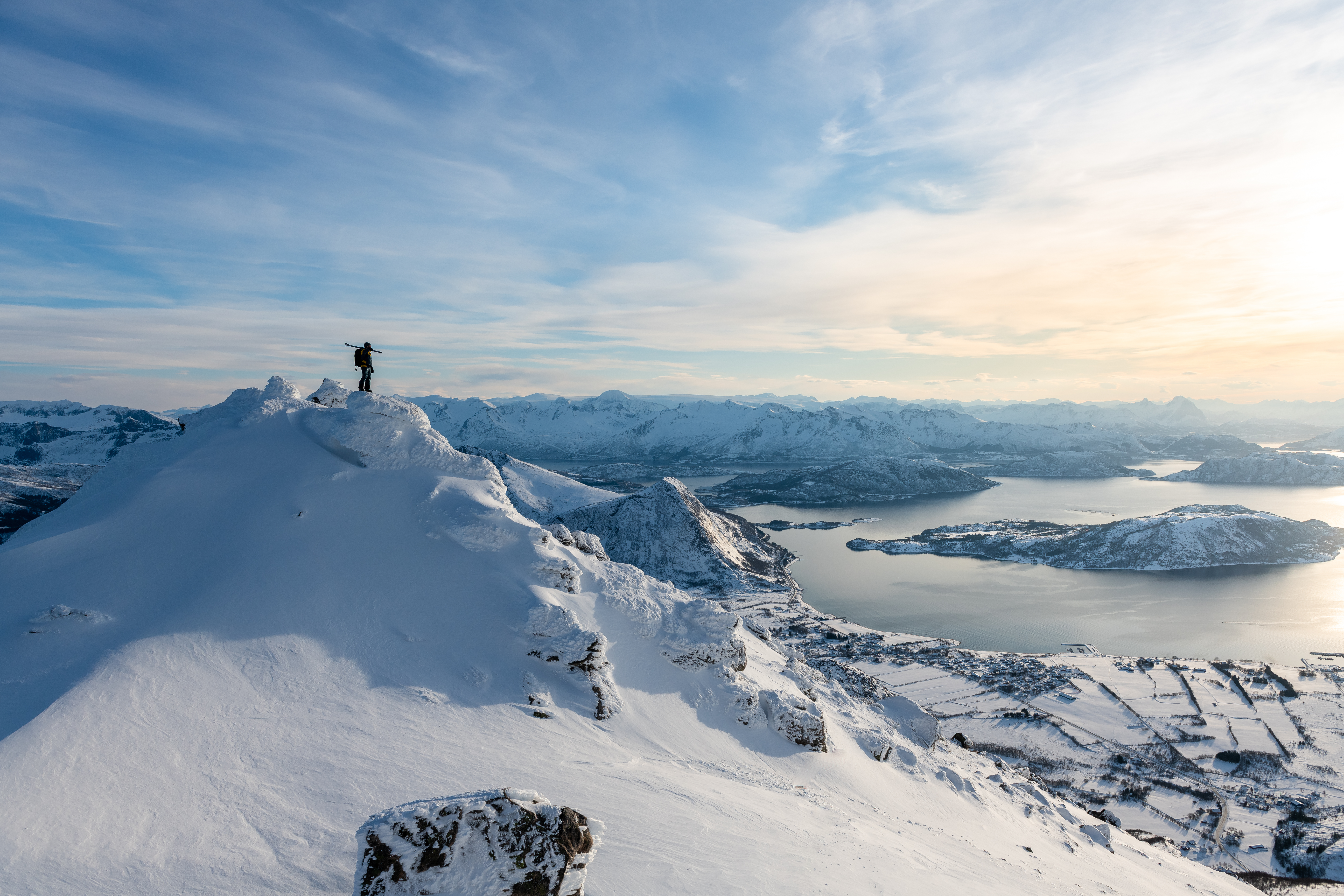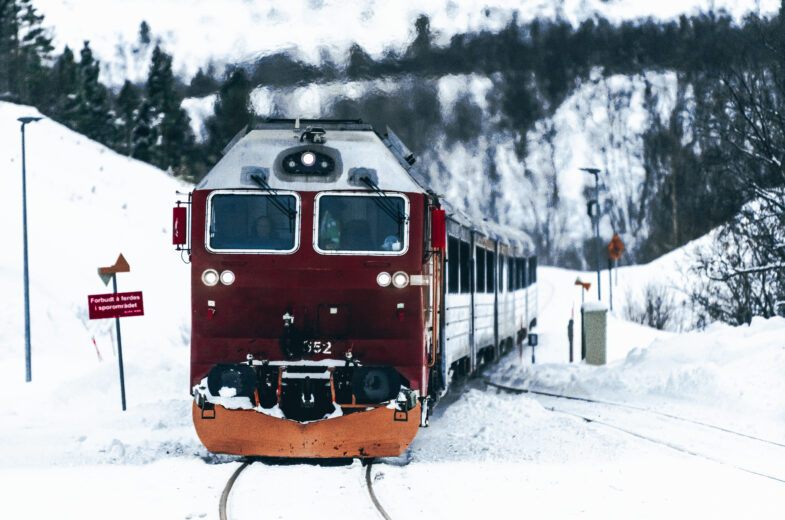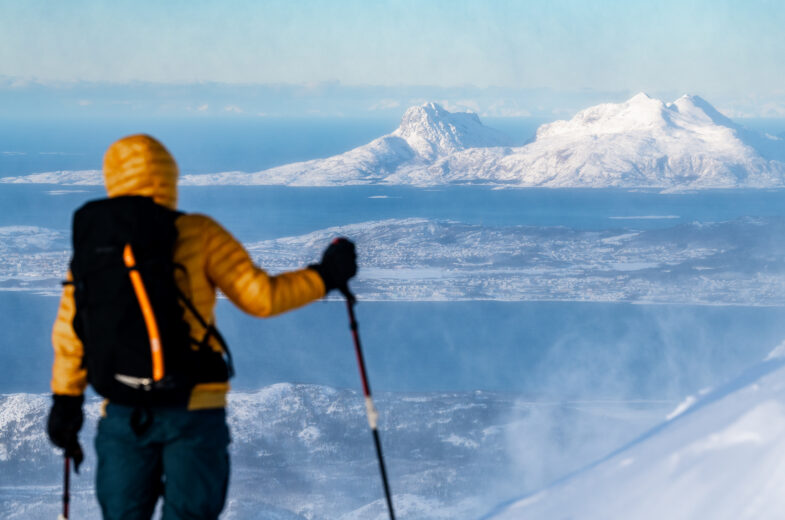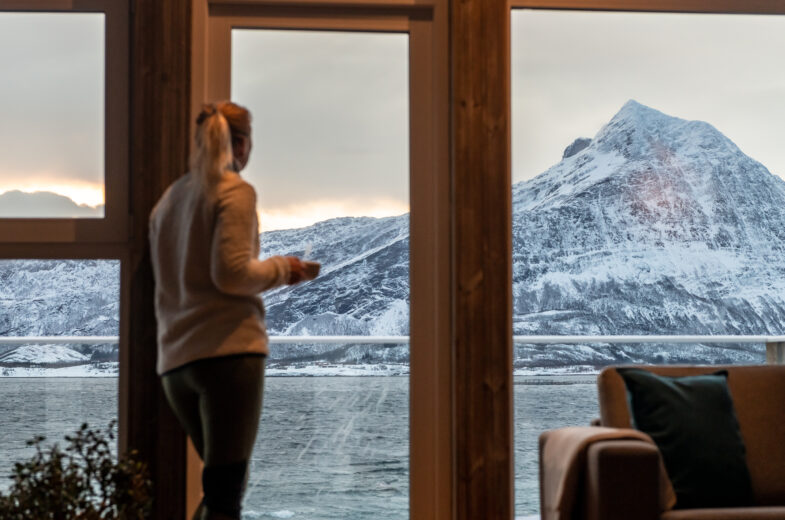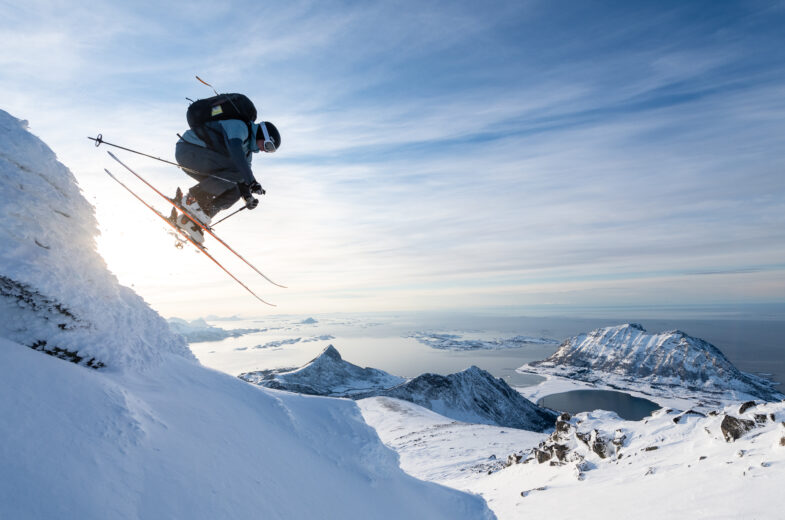 Ski and train across the Polar Circle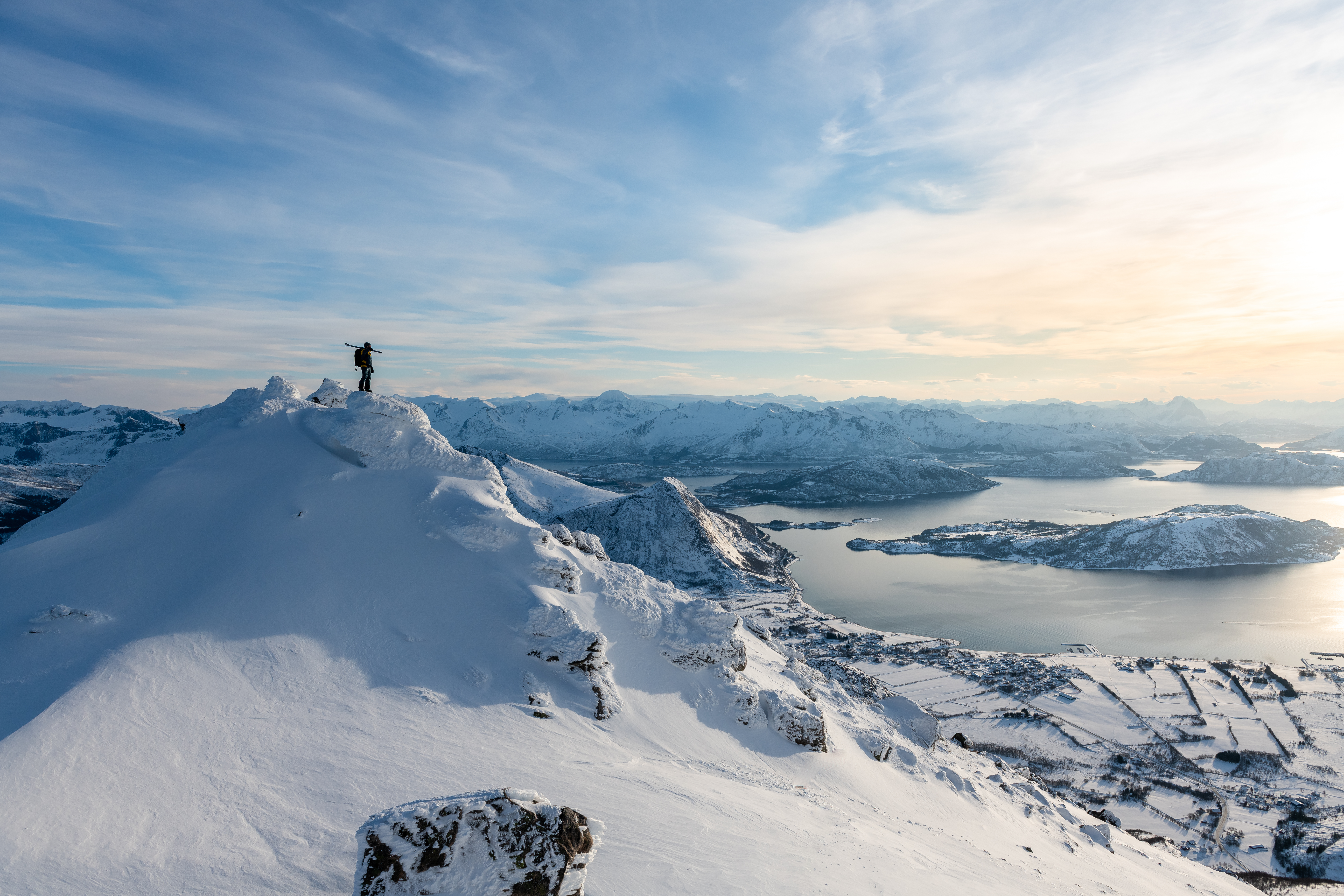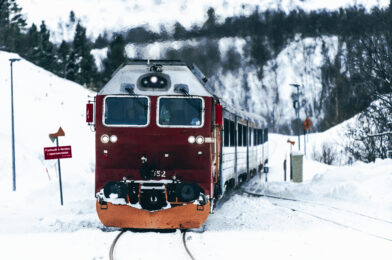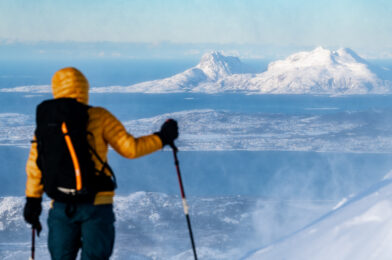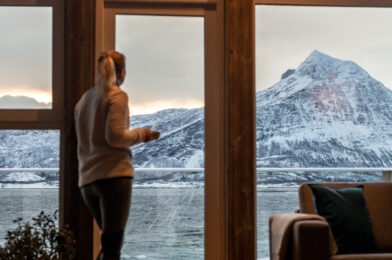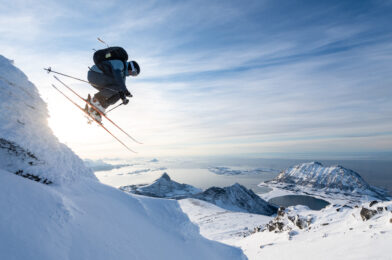 About
Ski and train across the Polar Circle combines spectacular nature, coastal culture, urban life in the city of Bodø, and an amazing night on top of a glacier.
Price:
TBD
Difficulty
Medium
Group size
5 - 8 persons
Duration
8 days
Price
TBD EUR
Price includes:
IFMGA-certified for 6 days
5 nights accommodation in Bodø, Glomfjord and Rabot mountain lodge
All meals
Tickets and meals on Hurtigruten
Tickets for the sleeping-car on the night train from Trondheim
Itinerary
Day 1:
We meet up in Trondheim for dinner before we jump on the night train that takes us to Bodø, our first skiing destination on this tour.
Day 2:
Arrival by train in the morning. We check in at the hotel before we head out to the mountains for a ski tour to one of the most scenic summits outside of Bodø – Midtitinden. Dinner with a view at the panorama-restaurant at the hotel in the evening.
Day 3:
The main goal of the day is the iconic mountain Per Kalsa Tind. We enjoy a spectacular ski tour, and finish the day with a chance to visit the famous Saltstraumen – one of the strongest tidal currents in the world, and enjoy the city life in Bodø.
Day 4:
After breakfast drive down to the foot of Mt. Skjeggen, probably one of the finest skiing mountains around the Polar Circle. We ski down to the sea and head over to our lodging at Meløy Adventure.
Day 5:
Glomfjord is the ski touring capitol of Helgeland. There are a vast array of skiing mountains and terrain, and plenty of options depending on weather and conditions. Our chosen summit of the day is Istindan which offers skiing all the way back to the valley on good conditions.  Accommodation at Meløy Adventure.
Day 6:
We wake up early to catch the departure with Hurtigruten, where we enjoy our breakfast with an amazing view of the coastline on our way down to Nesna. From Nesna we will drive up to the Okstindan glacier where we will mount our skis and ski up to the Rabot mountain lodge. We enjoy a ski tour in the afternoon and a night on the glacier!
Day 7:
From our mountain lodge we head for the highest peak in Northern Norway – Oksskolten. From the summit we ski all the way down to the car, and finish a spectacular week of skiing. We drive down to Mo i Rana where we enjoy a delicious farewell-dinner before we jump on the night-train to Trondheim.
Day 8:
Arrival in Trondheim in the morning and return home.
Home