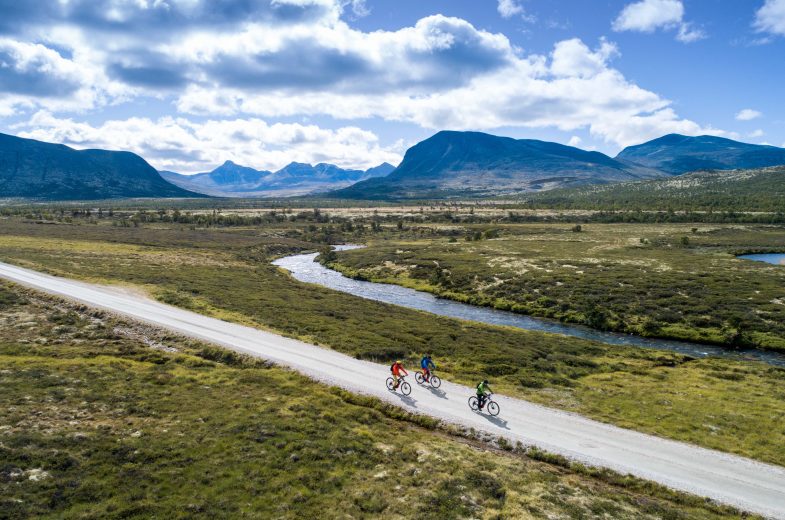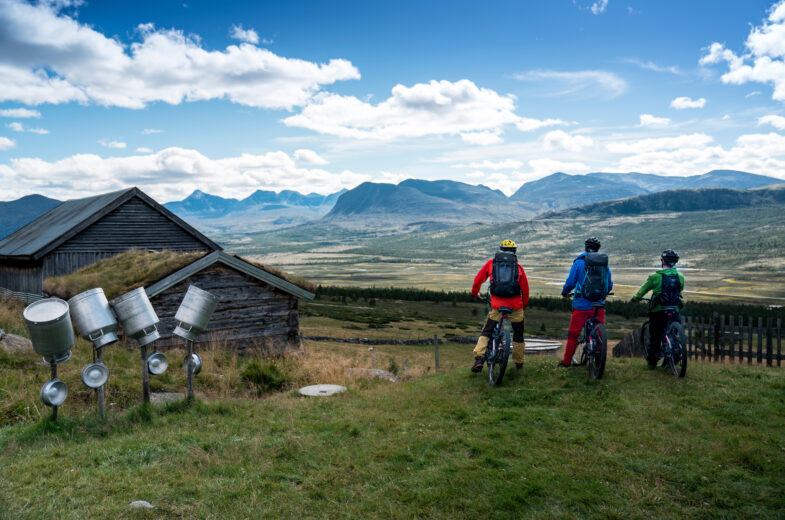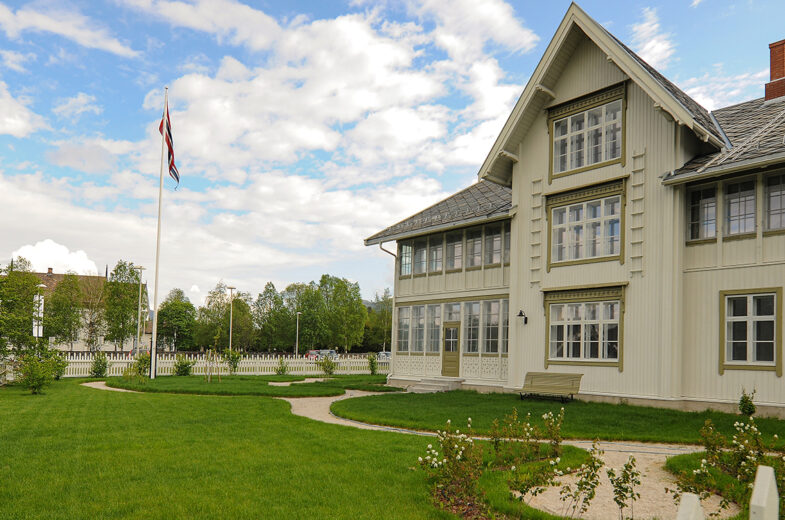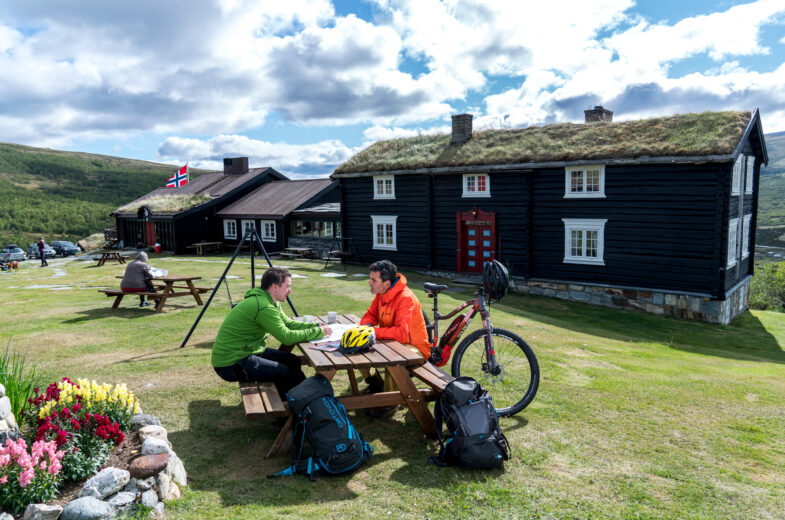 Bike and train from Rørosbanen to Dovrebanen 4 days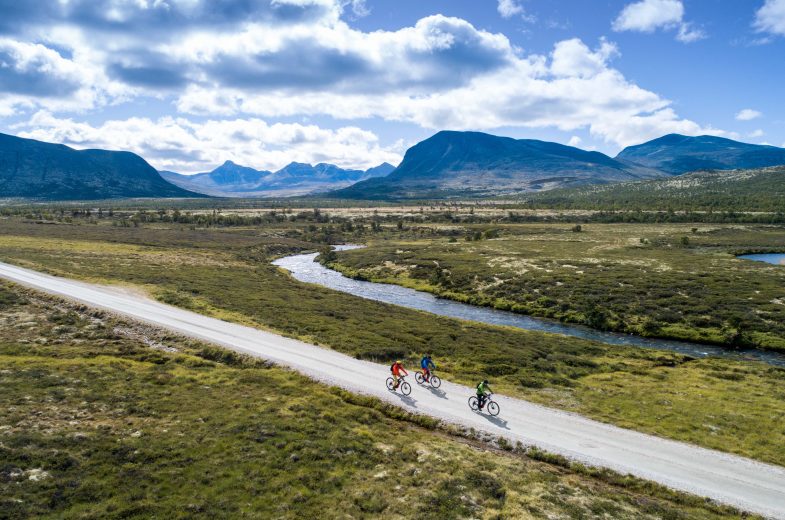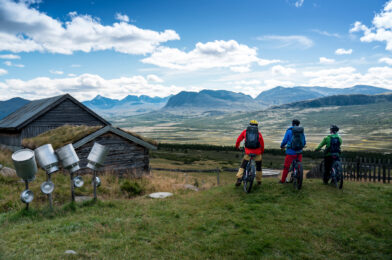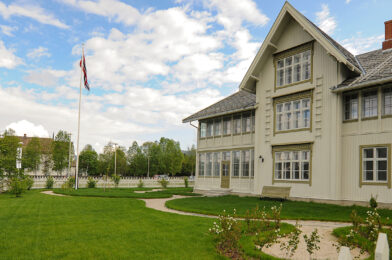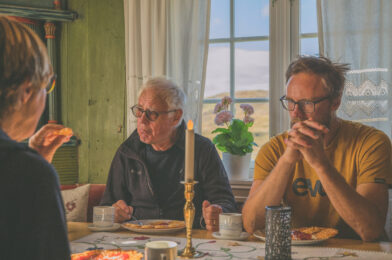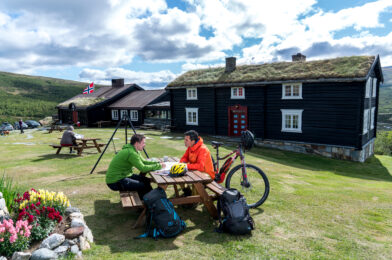 About
Jump off the train in Alvdal and embark on a tour along some of the most scenic mountain roads in Norway. With Rondane National Park as the backdrop we bike through summer pasture farms and sleep at historic hotels, farms and mountain lodges.
This is a self-guided tour where you will receive route descriptions (digital and physical), maps and essential information upon arrival.
Season 2022: 1. July – 31. July
Difficulty
Beginner
Group size
4 - 12 persons
Duration
4 days
Price
790 EUR
Price includes:
Rental bikes
3 nights accommodation
All meals from dinner on day 1 to lunchpack on day 4
Maps and route descriptions
Luggage transport
Itinerary
Day 1:
Upon arrival at the train station in Alvdal you can stroll over to the historic Steien Hotel. In the evening you can enjoy a delicious dinner, and we will meet with you at the hotel to hand out the equipment and rental bikes for the upcoming tour.
Day 2:
The first leg goes through the idyllic Haustdalen, which is an area with lots of summer pasture farms. Along the way you can also see remnants of the historic cableway which ran from the mines in Folldal and over to Alvdal. After the descent back to the valley floor you arrive at Kvebergsøøya farm, a historic and traditional mountain farm.
Distance: about 30 km
Climb: about 700 meters
Day 3:
After a delicious breakfast it is time to jump back on the bikes. You will follow the river Grimse as it winds its way up to Grimsdalen. Grimsdalen is regarded as one of the most scenic mountain valleys in Norway, and once you get there you will understand why! The tour ends at Grimsdalshytta mountain lodge, where you can rest your legs and enjoy a 3-course meal with a spectacular view.
Distance: about 35 km
Climb: about 400 meters
Day 4:
The last leg follows Grimsdalen all the way back to the valley floor. Once you get down from the mountains you bike through the vibrant farming community at Dovre. The tour ends at Dombås where you can jump on the train home after a memorable tour in the Norwegian mountains.
Distance: about 35 km
Climb: about 300 meters
Home