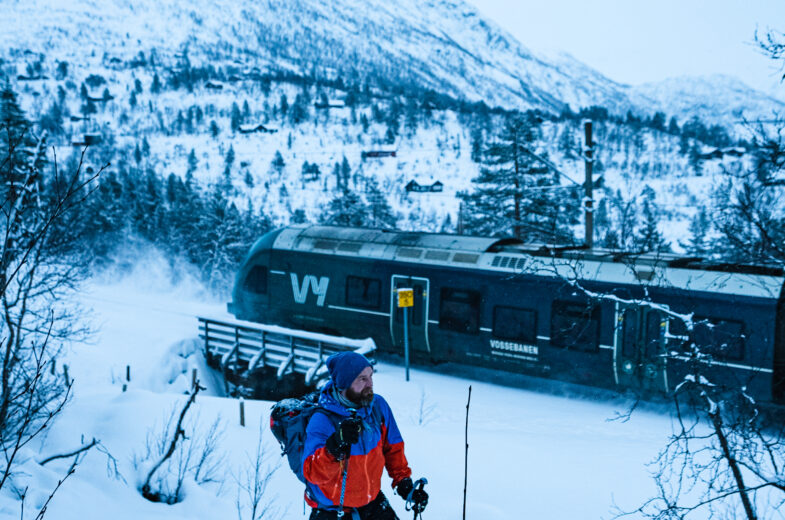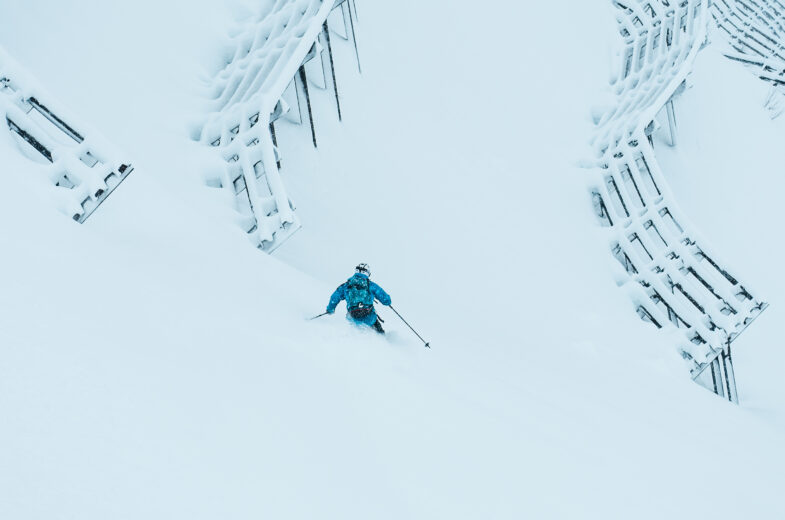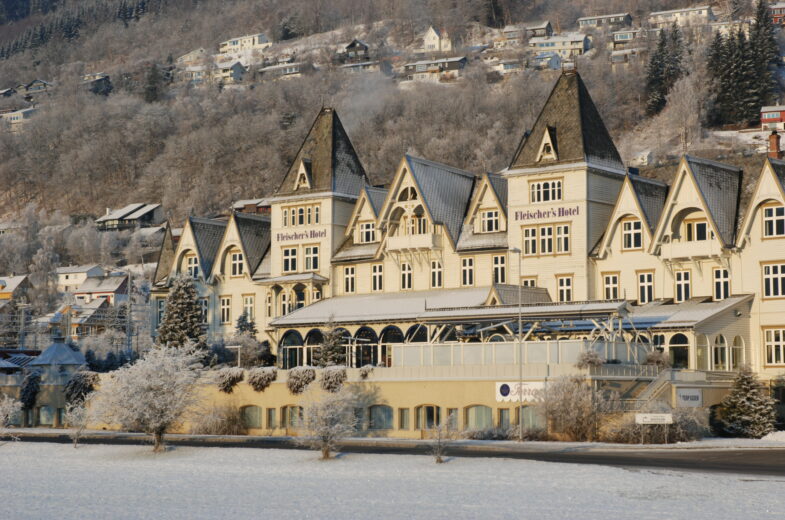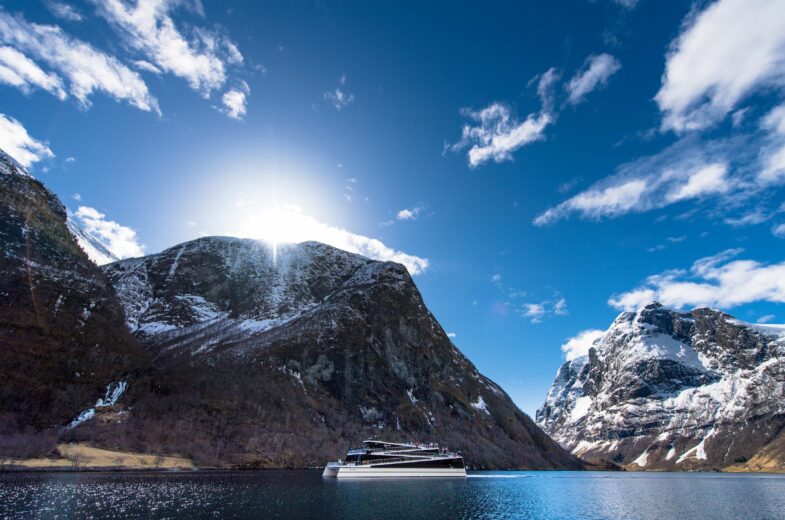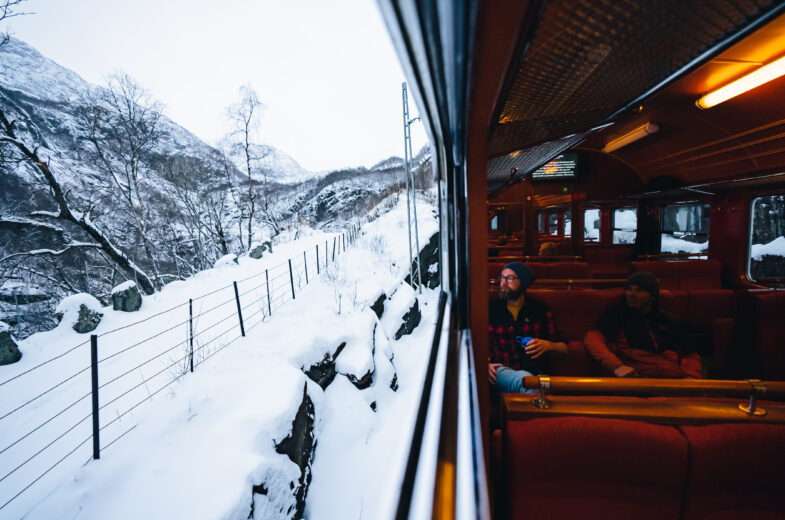 Ski and train from mountains to fjords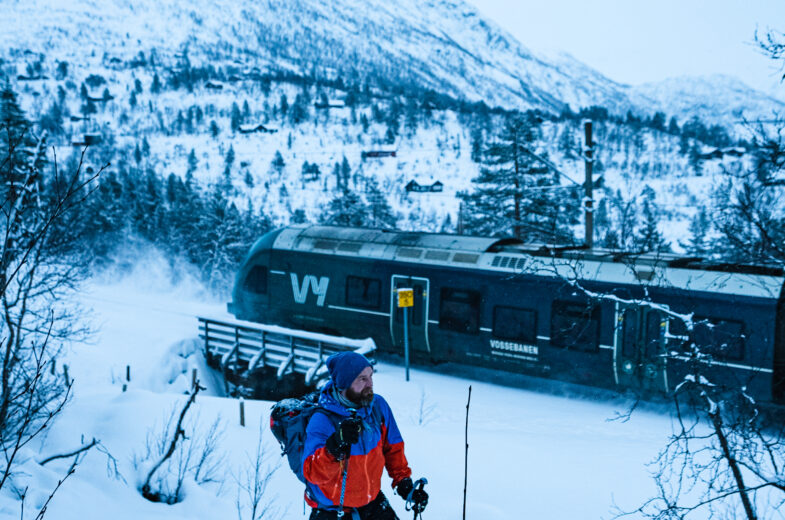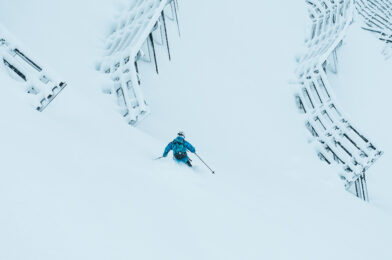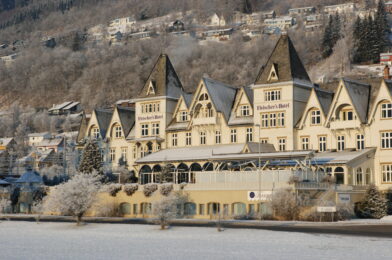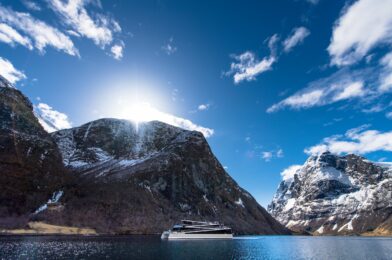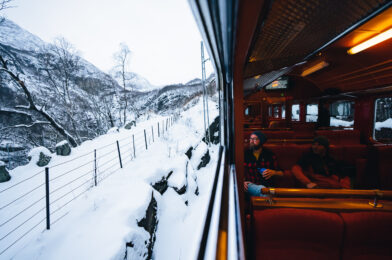 About
Ski and train from mountains to fjords is a tour combining some of the finest skiing in Norway with accommodation at historic hotels, local cuisine, cruise on the UNESCO World Heritage fjord Nærøyfjorden, and travel with the spectacular railway Flåmsbanen. All is reached by the main railroad between Oslo and Bergen – Bergensbanen.
Dates 2023:
27. April – 1. May
Prices 2023:
1550 EUR per person
Difficulty
Medium
Group size
4 - 6 persons
Duration
4 days
Price
1550 EUR
Price includes:
IFMGA certified guide for 4 days
4 nights accommodation
Ferry- and train tickets during the tour
All meals
Luggage transport
Itinerary
Day 1:
Meet-up at the historic Fleischer's Hotel in Voss. We enjoy a delicious 3-course meal and go through the plan for the coming days.
Day 2:
After breakfast we will jump on the train for a short train-ride to Raundalen, where we go into ski-mode and embark on the tour of the day. We will enjoy beautiful descents on our way over to Brandseth Mountain Lodge where we will sleep for the night. We ski all the way to the door of our accommodation and enjoy a night in the mountains.
Day 3:
Up in the mountains on our second ski-day we get a spectacular view of the UNESCO World Heritage fjord of Nærøyfjorden. We enjoy some prime skiing along the way and ski all the way down to the last village connecting the mountains with the fjord. When we get down to the fjord we get picked up by the local cruiseboat Vision of the Fjords, which probably offers the most scenic afterski in the world! We jump off the boat at Flåm where we will stay at the hotel on the pier, and the option of scoring some micro brew at the Ægir brewpub.
Day 4:
We head out from the hotel and stroll over to the railway where the spectacular Flåmsbanen will bring us all the way back up to the mountains. Once we get up we check in at Vatnahalsen mountain lodge, and head out in the mountains to some of the magnificent skiing around the hotel. In the evening we enjoy a delicious farewell-dinner and rest for the last ski-day.
Day 5:
On the last day of the tour we choose some of the best tours around the hotel, and finish the skiing in time for hopping on the train towards Oslo or Bergen.
Photo Vision of the Fjords: Sverre Hjørnevik
Home