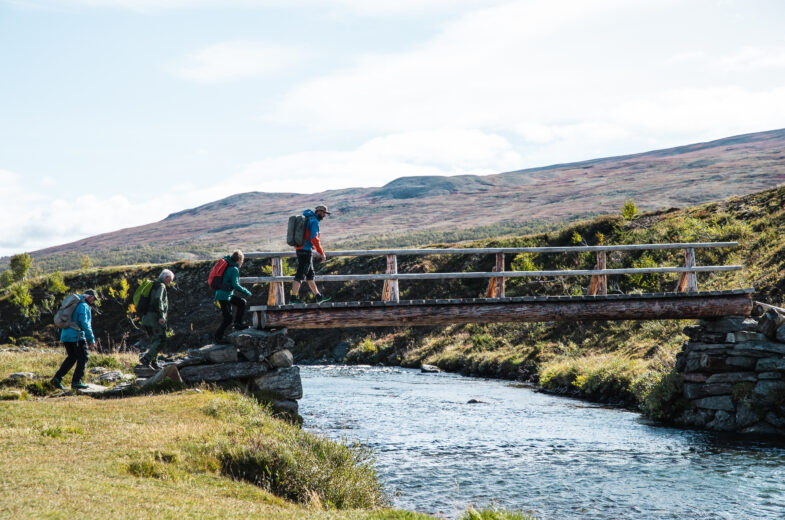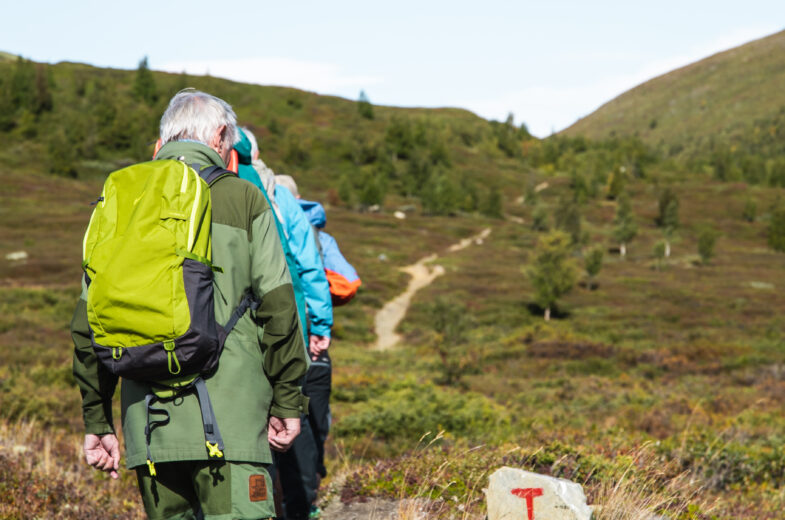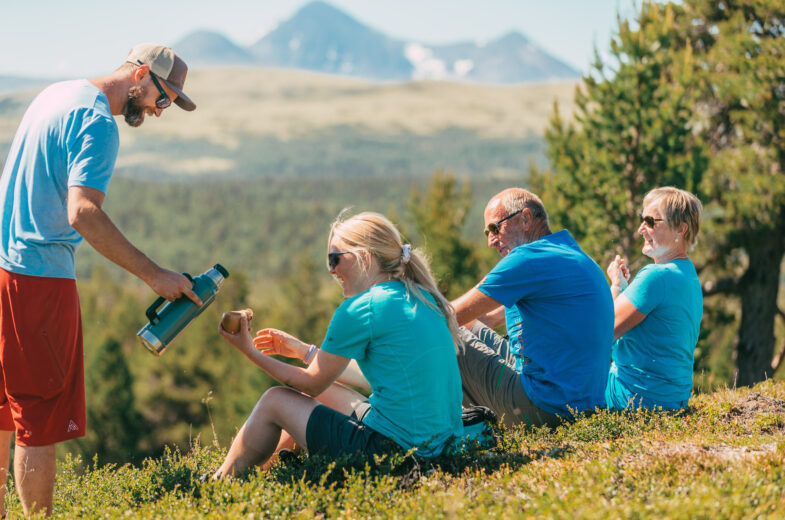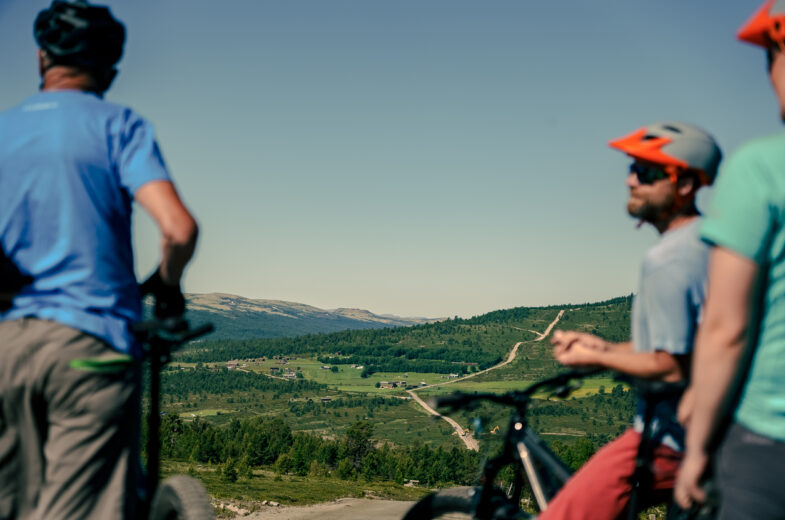 6 days hike and bike – Jonas
Enjoy true Norwegian mountain culture!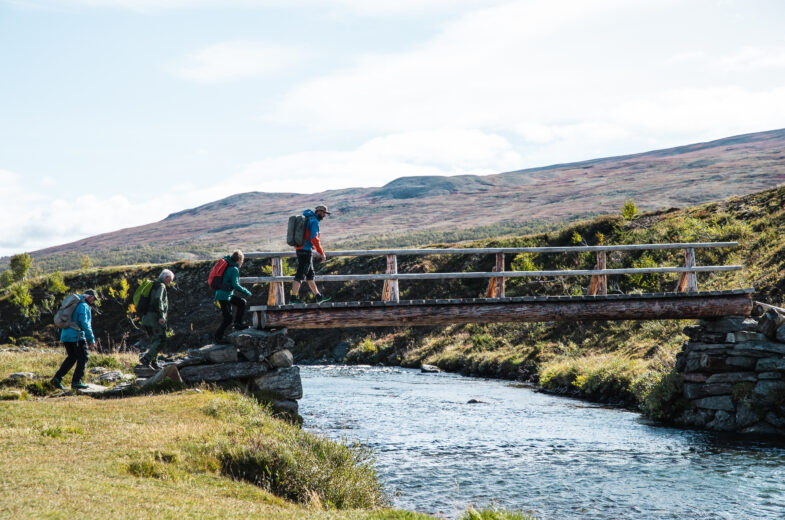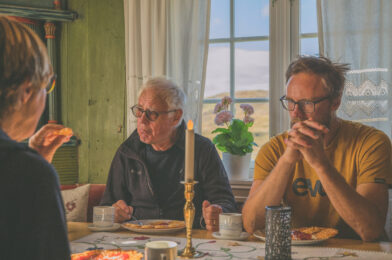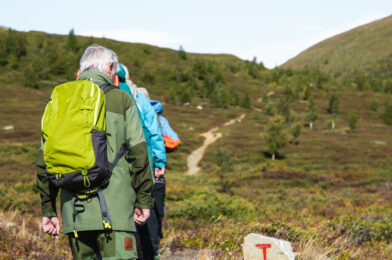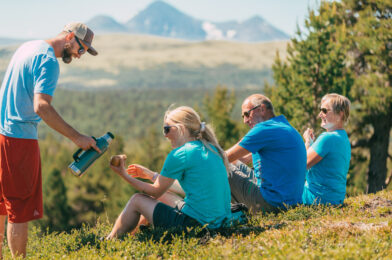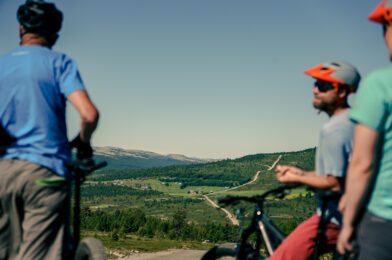 About
Experience some of the best hiking and mountain culture that Norway has to offer in this 6 day programme.
Price per person for 7-9 persons: 1900 EUR
Price per person for 10-12 persons: 1800 EUR
Difficulty
Beginner to intermediate
Group size
7 - 12 persons
Duration
6 days
Price
From 1800 EUR
Local guide for 4 days
6 nights of accommodation at hotels
2 meals and lunchpack every day (apart from day 0 where only dinner is included and day 6 where only breakfast and lunchpack is included)
2 days e-bike rental
Luggage transport
Musk ox safari
Train-tickets to and from the airport
* 300 NOK extra per night for singleroom
Itinerary
Day 0:
Arrival at Oslo airport and train to your cosy lodging in central Alvdal. Alvdal is a mountain town and famous due to its well-preserved city centre which was built together with the railway. Our lodging for the night will be at the historic Steien Hotel, which is an old railway-hotel. After dinner you will meet your guide and we will run through the programme for the tour.
Day 1:
After breakfast we will get transport up towards Mt. Tron which summits at 1666 meters. We will enjoy a scenic and beautiful warm-up hike on some of the trails at Mt. Tron before we hike on a nice and mellow trail back down to Steien Hotel. Along the way we will tell you about the exciting history of Mt Tron, including the mining-history, an entrepreneurial deed and an Indian philosopher.
Distance: 10 km
Elevation: 100 meters climb – 800 meters descent
Time: 3 – 4 hours
Day 2:
Today we will have a very scenic bike ride on e-bikes along the longest river in Norway, Glomma, as it winds its way down the valley. We will end our bike ride at Jutulhogget, the second largest canyon in Northern Europe, and walk along the canyon and enjoy the spectacular view for lunch. We follow the river back up again on an alternative route back to the hotel.
Distance: 30 km (3 km hiking)
Elevation: 300 meters climb – 300 meters descent
Time: 5 – 6 hours
Day 3:
Day off with option of visiting the local museum/gallery, do a hike or biketour on your own, introduction to mountain biking with Urørt or a day-tour to the UNESCO World Heritage Site at Røros which can be reached with a 1 hour trainride from Alvdal.
Day 4:
After a solid breakfast you will embark on the planned bike-ride of the day. This tour goes through the idyllic Haustdalen, which is an area with lots of summer pasture farms. Along the way you can also see remnants of the historic cableway which ran from the mines in Folldal and over to Alvdal. The tour is a roundtrip which ends back at Steien Hotel.
Distance: 30 km
Elevation: 700 meters climb
Time: 5 – 6 hours
Day 5:
We get transportation to Hjerkinn in the morning, and head out in the mountains to experience the muskox in its natural habitat. Hjerkinn is one of the few places in the world where you can experience these magnificent animals, and on a guided tour you are just about guaranteed to see them. After collecting some epic snapshots of the muskox, we head back to our lodging at Kongsvold Fjellstue where we will enjoy a delicious dinner in historic surroundings.
Time: 5 – 6 hours
Day 6:
Departure by train from Kongsvold Fjellstue to Oslo airport.
Home