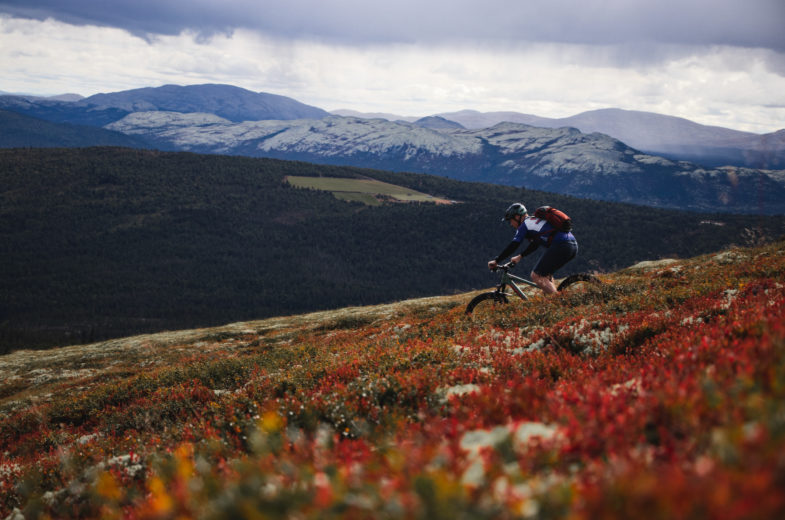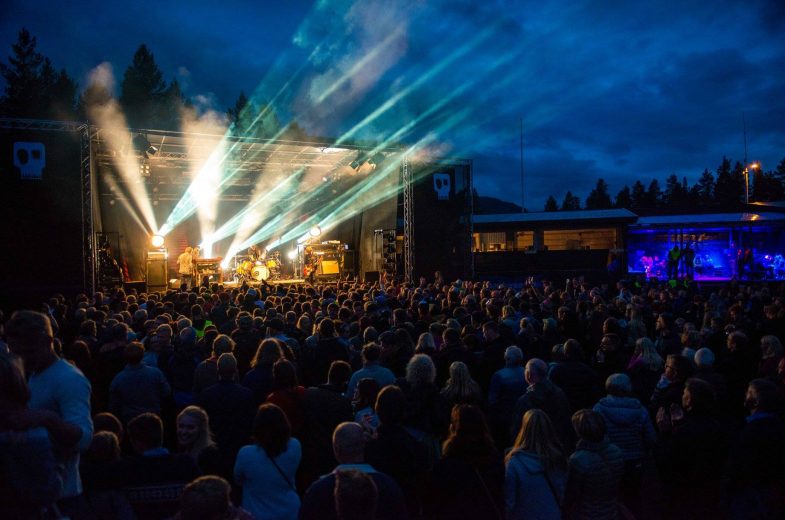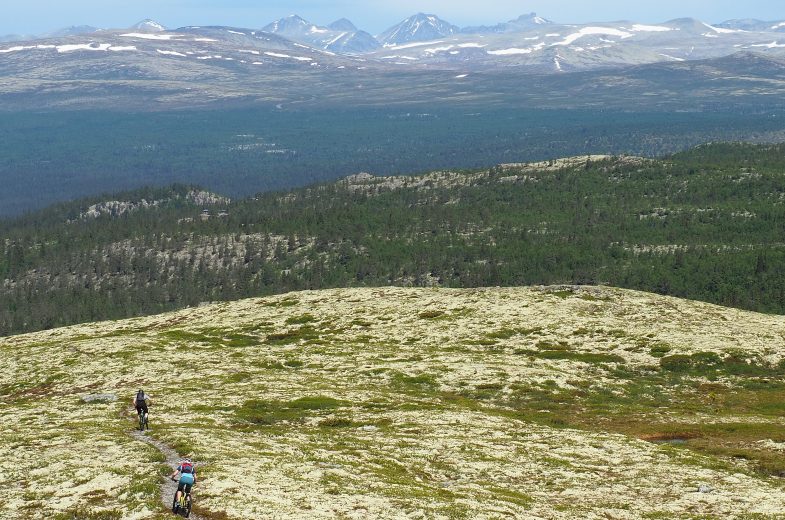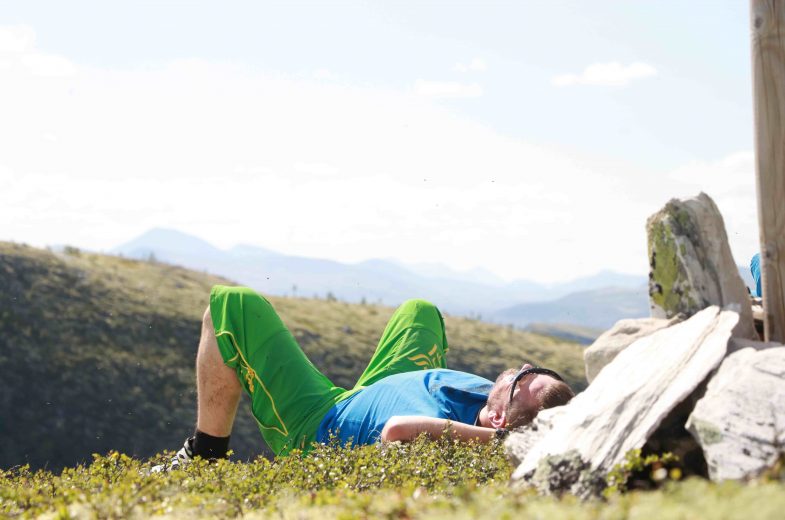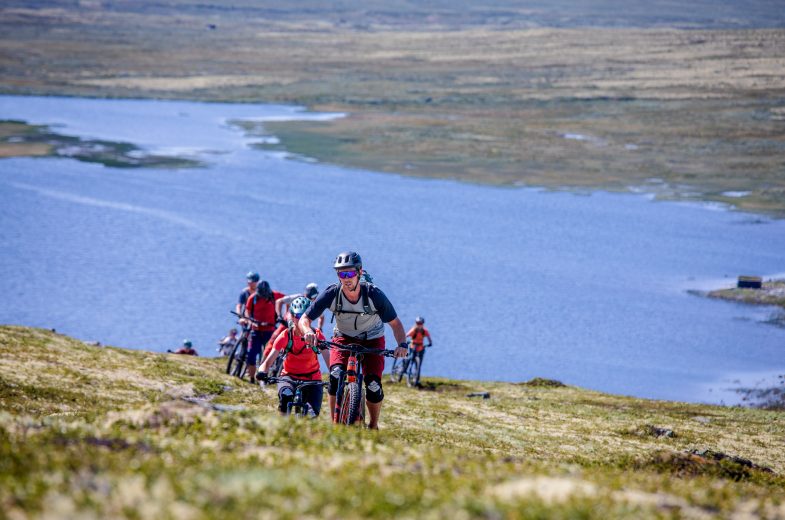 The MTB-festival expedition – SOLD OUT!
Meet genuine enthusiasts, ride some of the best trails of southern Norway, and last but not least after-bike at one of Norway's coziest music festivals!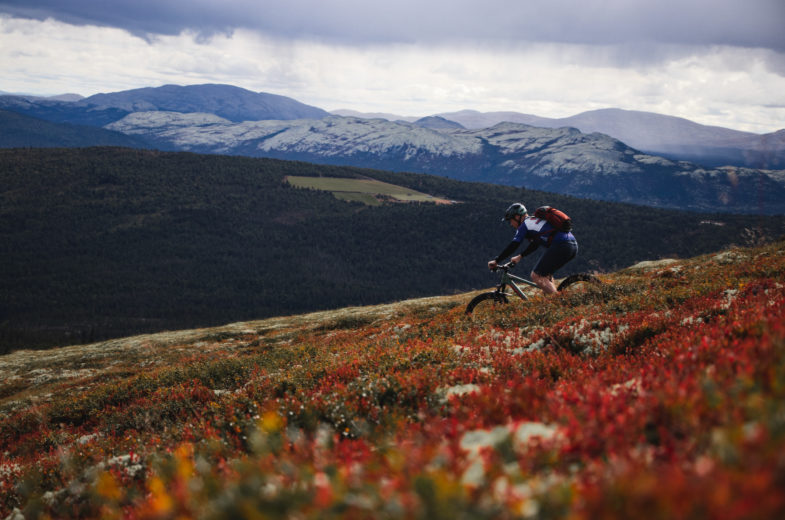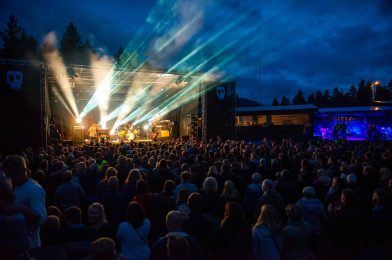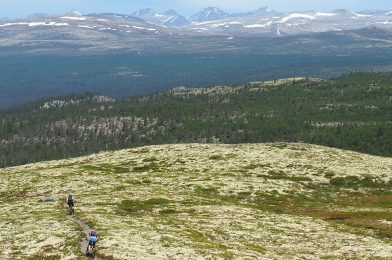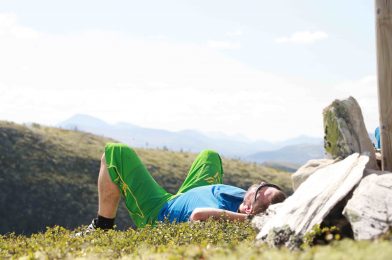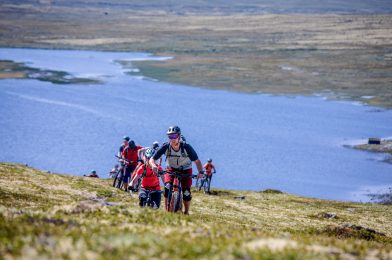 About
Through 6 action-packed days we guide you on some of the best trails in southern Norway. To top it all off we throw one of the coziest music festivals in Norway into the mix!
Difficulty
Intermediate
Group size
4 - 12 persons
Duration
6 days
Price
590 EUR
Included in the price:
Tickets to Livestock music-festival
2 days guided mountain biking in Ringebu
2 nights accommodation in Ringebu
Guided day-tour of own choosing at Livestock on Saturday and Sunday
Guided day-tour at Tolga, and bike demo with Rocky Mountain
3 nights accommodation at Urørt Bike Lodge in Alvdal
Itinerary
The area
Practical info
Itinerary
Day 1:
Arrival in Ringebu and meet-up with the guides at Værfast.
Day 2:
The guides at Værfast takes you on some of the best trails Ringebu has to offer. If you want to have a look at what you can expect, check out the episode of stipatruljen from 2018. At night there will be time to hang out and have some craft beer at the Værfast-shop.
Day 3:
Another beautiful day on the trails of Ringebu. After our tour we head for Alvdal and Livestock. In Alvdal we will be lodged at Urørt Bike Lodge, and our guides will meet you in the evening to go through the programme for the rest of the days.
Day 4:
We load up and head to Tolga Sykkelmekka, a genuine MTB-shop run by enthusiast Anders Urset. He will guide us on some of his favourite trails, and we will also have a bike-demo with Rocky Mountain as well as after-bike at the shop before we head back to the festival for some epic concerts.
Day 5:
At Livestock there are plenty of different day-tours, and also the unique opportunity of shuttling at Mt. Tron. You get to choose which one you want to join. Check out Stipatruljen from 2019 to see what Alvdal has to offer. After-bike and concerts at Livestock in the evening.
Day 6:
Another day of guided tours at Livestock for the last day of the tour. Return home after an epic week on the bike!
If you have any questions or want more information, please do not hesitate to contact us on audun@urortskiogsykkel.no
The area
Mountain biking in Alvdal, Folldal, and Tynset
Most of our tours are hosted in the beautiful mountain landscape neighboring Rondane National Park. The mountain biking in Alvdal, Folldal and Tynset is known for its unique combination of trails above and below the tree line. The mountains in the area are almost hand tailored for mountain biking, with summits that are steep enough for fantastic descents, but also mellow enough so you don't have to push your bike too often. It is one of the driest areas in Norway, well protected from western low pressures by the mountain regions of Rondane and Jotunheimen. This means mostly dry trails throughout the season!
In Alvdal you find Mt. Tron, with Norways highest mountain road all the way to the summit. This provides a unique starting point to a magnificent network of trails. The area is also famous for the mountain farms, spread all over the mountains in the region. Most of the trails we use for biking are either used as trails to the mountain farms, or to the old mines, which you also find scattered around the area. Both result in a unique network of trails in the mountains.
In 2019 we had the biggest Norwegian MTB-magazine on a visit, and spent a spectacular day in the mountains. See the full video here.
Mountain biking in Ringebu
Mountain biking in Ringebu is known for its beautiful singletracks both in the mountains and the woods leading all the way down to the center of Ringebu. On some trails you can get as much as 950 vertical meters in one run! With access-points both at Venabygdsfjellet, Ringebufjellet and Kvitfjell there are numerous options for memorable trails! The trails have a little bit of everything, and you will find both rocky and technical mountain trails, flowy singletracks on hard packed sand, as well as technical sections and some hand-built elements as you get closer to the valley floor.
In addition to beautiful mountain biking you can also soak in the view of Rondane, and even Jotunheimen on clear days. Some sections involve some transportation on roads, but do not despair! Along the way you will pass beautiful small creeks and lakes, as well as traditional mountain farms, and have time to rest your legs before the breath-taking descent down to Ringebu.
Practical info
Level of difficulty
Intermediate
You're confident in your climbing and descending skills
You can handle moderately technical terrain and obstacles such as small logs and rocks (up to 10-12 cm high).
You have very good control of your bike on intermediate and slightly more advanced terrain, and are comfortable climbing quite technical single-track
You can ride 4-6 hours a day at a moderate pace with some short breaks, over a few days
You can handle moderately steep climbs of up to a total of 600 vertical meters (1,650 ft) in a day
(Levels: 5-6 skill level, 4-6 fitness level)
Click here for more info on our reference for skill and fitness levels.
How to get there
Our tours are centrally located in southeastern Norway, only 3-5 hours from Oslo international airport. From Oslo international airport you could either jump onboard on one of the northbound trains towards Trondheim, rent a car, or we can organize  pick-up at the airport. On this tour our starting point will be Ringebu, which is reached both by train and car. Please note that you would have to organise your own transportation from Ringebu to Alvdal on this tour. Please contact us if you want help or more information.
Accommodation
On our tours double-rooom is the standard for almost all accommodation. On some mountain farms, huts or the like family rooms or rooms that sleep more than two might occur. If you want a single-room there might be some additional costs.
Equipment
We recommend full suspension bikes on all of our tours. We also provide rental bikes, specially tailored for our tours. We will issue a recommended packing list for every tour. Please note that the packing list is issued as a reference, and Urørt ski og sykkeleventyr AS is not responsible for failing to include any particular item or misspellings on this list.
Terms of payment
When the order is placed an invoice for the deposit, equaling 30 % of the total price, will be issued. Final payment is due 60 days prior to departure. The agreement between the parties is not binding until the deposit is paid in full. To read our full terms and conditions click here.
Your guides
CEO at Urørt and NMIG certified MTB guide
Audun holds a passion for mountain-adventures, and especially secret gems off the beaten path. Through Svaneti Backcountry and Urørt, he has been organizing guided ski-tours to Svaneti since 2013, and he has first-hand knowledge of the skiing, culture, and local partners of the area.
As a mtb guide he is at the top of his game in this own backyard, in the neigbouring mountains to Rondane National Park, or at exotic destinations like Georgia. Wherever the tour goes he is ready to show you the best trails adjusted to your level and needs.
NMIG-certified guide-partner
This is a collaboration-tour with guides from Værfast. As with us Værfast lives and breathes to create and share memorable mountain bike adventures in the Norwegian mountains. Their base is in Ringebu where they will guide on their favourite trails on our collaboration-tours. To learn more about the guides from Værfast click here.
Weather
Even though most of our tours are hosted in some of the driest areas of Norway, we will still be in the mountains and above the tree line for a longer period of time on most of our tours. We encourage all our guests to be prepared for all kinds of weather, and all seasons, even during mid-summer. At all times follow the instructions of your guide, and use the issued packing lists as reference to get the most out of your tour!
Home